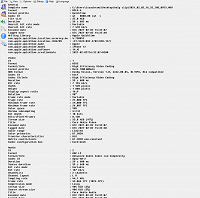 hello friends, I have a problem in Vegas PRO 18.0.
When im improting videos from my iPhone 12, i can drag them but it doest show the video but i can hear the audio .
I had to reset my pc because i had an issue with it, but before the reset i could import the into Vegas PRO 18.0 and it would work fine ..
I tried to enable the Quicktime Plugin and also the legacy HEVC decoding it doesn't work.
Please help !
My setup :
Intel core i7 9700K
16gb ram 2133 mhz
Amd radeon rx 570 4GB Gaming