Working on my laptop I can choose with which GPU is Vegas starting.
1. When I start with my Intel 630, after working with the program and whatever I do, closing the program I get this error message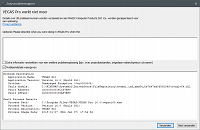 no problem I can click it away and start Vegas again if I want, without problems.

To overcome this fake error I can start with the Nvidia 1050 GPU, but than when I have used a nested Veg and close the program, restarting Vegas is not possible unless I start Windows again, giving this freese at the program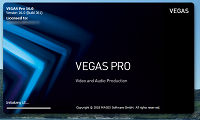 that only, also after very long waiting, can be solved by going to my Taskmanager and choose to end this task in the Background processes


I am able to overcome this all by installing older (Windows) Nvidia drivers, but I like to have for my rendering the last and best rendersettings.
Someone else see this and know to solve?
All specs of the hardware in my signature.
Maybe this is something for the developpers to find a solution for several memory problems with users?