I have this old Legacy Reverb VST plugin from Saltline. And old 32 bit plugin originally meant for big DAW software (where it works just fine). But as I port it into Vegas, everything goes wrong, and the settings panel falls out of frame (as pictured below).
Now as mentioned, it is an 32-bit DAW effect, and it's a bit old and dusty, but is sounds so good!
Is there any way to salvage this, Or must I declare defeat?
How it looks in vegas.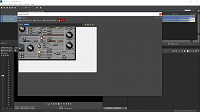 How it's supposed to look.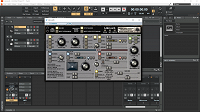 Setup: MSI GS65 Laptop, with Intel i7 8th Gen. Nvidia GTX 1060. 16GB ram. Win 10 Home x64.
If there is any other information I forgot to add, please let me know, I'm kinda new to forum writing.
Thanks.
-DustBin