Hello. Recently, I reinstalled os win 10. And I reinstalled vegas pro 15. When I create a new project, a bug appears. I add pictures in the png format (other formats are also buggy) from the project on time line and reduce them to the size I need. That they become very muddy and lose their image clarity while strongly pixelated.
This is what happens after the video render.
And so it should be in normal condition.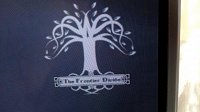 I tried to load old projects in which everything was fine before the os permutation, but they also began to show distortedly. I do not know why this is happening. I think this is a kind of error in the program. Because of her, things like this happen.
Just two years ago when I first started working in this program. On my first video this bug appeared. It extended not only to the pictures, but also to the video itself. The whole image was becoming muddy. The colors, brightness, clarity of the image changed and were completely not adjusted by the settings. When I started to make a second video of exactly the same video files. Which continued my cycle of video chronicles. Then this bug was gone. All pictures were added and adjusted with normal clarity and detail. And the video was perfectly tuned as I intended.
If anyone has previously encountered a similar problem and knows how to solve it. Then please help me. Since my quest to eliminate this error has reached a dead end...