Hey All,
Has anyone been able to successfully use HEVC CPU encoding to render a video in Vegas Pro? Whenever I run the render, the output preview looks fine, and the render completes just fine, but the resulting video is quite messed up. There is a green hue to almost everything in the image, the frame is cropped incorrectly, it looks like some elements that should be on the outer edges of the frame have been "wrapped around" or something and are now distorted and in the wrong place. Here is an example:

Output with HEVC CPU encoding: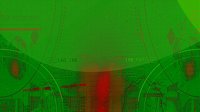 Output with HEVC GPU (NVENC) encoding: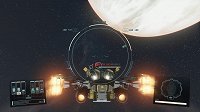 I am quite baffled by this behavior, but I am also not an expert when it comes to Vegas Pro, so maybe there's something obvious I'm missing? Any input is most appreciated :)

 
[Relevant Software Info]
OS -- Windows 10 Pro 22H2 19045.3448
Software version -- Vegas Pro 16.0 (Build 424)
Render Format -- MAGIX HEVC/AAC MP4
Render Starting Template -- HDR10 4K UHD 2160p 59.94 fps* (This was then customized)
*=Render Template Customizations -- "Frame size" changed to 2560x1440, "Allow source to adjust frame size" checked, "Bits per pixel" changed to 8, Audio "Sample Rate" changed to 44100, Audio "Bit rate" changed to 160000
Input -- Single video file, 1min 0s, MP4, Video stream: 44.9Mb/s, 2560x1440, at 60.000 FPS, AVC (PAL) (High@L5.1) (CABAC / 3 Ref Frames); Audio stream: 196kb/s, 48.0 kHz, 2 channels, AAC LC
Timeline edits -- Input clip trimmed to ~34 second segment, audio&video fade-in added, audio&video fade-out added.
[HW Info]
CPU -- AMD Ryzen 9 5900HS with Radeon Graphics
GPU0 -- NVIDIA GeForce RTX 3080 Laptop GPU (Driver version:    31.0.15.3713) 
GPU1 -- AMD Radeon Graphics (Driver version:    30.0.13002.1001)
RAM -- 48GB 3200MHz DDR4
Primary Disk -- SK Hynix 1TB SSD (PCIe 3.0 x4, NVMe v1.3, Firmware 41000C20)
Secondary Disk -- Silicon Power 4TB SSD (PCIe 3.0 x4, NVMe v1.4, Firmware ELFMC1.0)