1. MEDIAINFO
MediaInfo can be used to show the detailed properties of your source media, which is a great help in troubleshooting many VEGAS issues. Open your file with it, and switch it to text view ("View" > "Text"):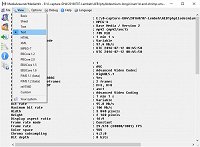 Highlight all the text in the window, copy it and paste it in your forum post. You can put it in a code block using the blue < > brackets above the input window.
Keep MediaInfo updated regularly so it can report accurately on the latest formats.
2. VEGAS FILE PROPERTIES
It also helps to post the File Properties from VEGAS, in particular so that we can see which plugin VEGAS will use to decode the file. Right click on a file in the VEGAS Explorer window, choose "Properties", and copy and paste the text including the Plug-In section at the bottom (you may need to scroll down). Properties are also available by right clicking on a file in the Project Media window, or a video event on the timeline.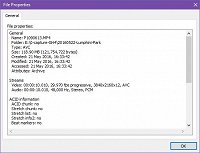 Here's a full video walkthrough:
3. WHAT ELSE TO POST IF YOU NEED HELP
State what camera or program created your source media. Some applications such as screen recorders are notoriously troublesome, and knowing "up front" which one you used will make support easier.
In most cases where MediaInfo is requested, the further information requested in section #9 of this post will also help forum members to diagnose and help with your issue: https://www.vegascreativesoftware.info/us/forum/faq-why-does-my-rendered-video-look-bad-troubleshooting-quality--103361/