Hi,
I have lot of video files from my Samsung J5 in MP4 1080P 29.97 fps, shotted with Cinema FV5.
I have only one file that is in variable frame rate: 29.693 fps to 30.323 fps (MediaInfo).
Under Vegas Pro 14 (built 211), this file put on the timeline have as an echo effect that could be similar to a frame order error, while I am on a file recorded in progressive mode. I don't understand why?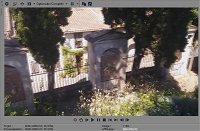 I tried to fix this by activating the quantize option, but defect is not corrected. Same after a rendering   in 29.97 fps and allowing the source to adjust the frame rate.
What would be the manipulation to eliminate this defect?
Thanks a lot for your help.
 
DeDe
(French user).