HardwareComponent: see my Signature
SourceMaterial: gathered from Forum here or somewhere 
Purpose: fluent playback as much as possible by timeline cutting/arranging 
Project and Preview: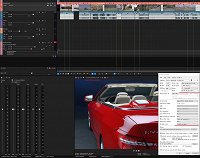 Project opened and waited after both CPU and GPU calm down, then the test starts. 
1, everything off, almost all HEVClips can't be played fluently. That's expected, too.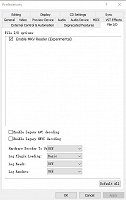 2, legacy HEVC enabled, only the 4k10bit-HEVClips stay obstinately. So the result is astonishing.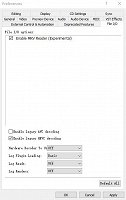 3, legacy HEVC enabled+UVC/VCN selected (because only one GPU there, no Auto needed), clips that no problem before come into stuttering, incomprehensible, for my brain at least.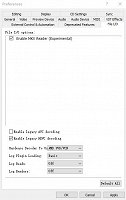 4, both legacies enabled, the Hardware Decoder is automatically deactivated, and I got 3 clips unreadable!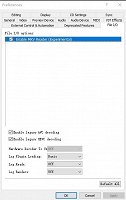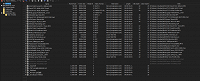 Comments?