Got an Intel A380 board in from NewEgg today and "such a deal" at $139us. It's a little guy. Here it is next to the Nvidia 1660ti I just pulled out of my 11900k box: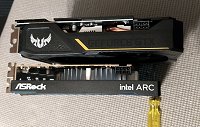 Short enough to release the slot-tab with my fat finger. Just like in the olden days. Laying down, it can be seen that this version from ASRock only has one fan. The Gunnir version, which has been reviewed more, has 2 fans and runs at a slightly higher clock rate. But same power connection, just like the 1660ti.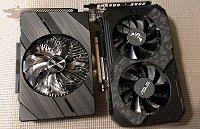 Here it is installed, dwarfed behind a 6900xt.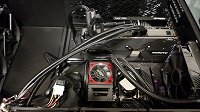 Curious what would happen if I did nothing and booted up without installing an additional driver. I already had the Intel v101.3222 driver installed for the uhd750 built into the 11900k. No A380 showed up anywhere, including in GPU-Z. So next I figured what's billed as the release Arc driver v101.1743. That refused to install claiming it was already installed. Finally, tried what is billed as the Arc beta driver v101.3220. Expected that to bomb out too since I already have 3222, but it went through successfully. After reboot, GPU-Z looks like this:
The 6900xt, uhd750, and the Arc all show up. Oddly, the Arc shows driver v101.3222 and I thought Arc was supposed to have ray-tracing. Firing up Vegas 20, all 3 show up as selectable in gpu preferences: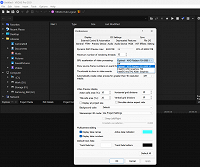 as well as in the decoder list in I/O preferences: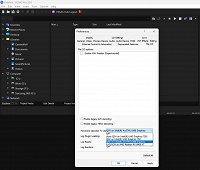 So I can select and test each for decoding. But legacy decoding and qsv rendering would be ambiguous unless I disable the igpu in bios. Which I will do later to make sure I'm running on the A380.
Here's the GPU-Z screen after I disabled the igpu in bios and booted up again. Now the version reads 101.3220, ray tracing now checked, and the logo is replaced with Intel Arc. Must be a little AI in there somewhere.
After completing all the decoding tests I could come up with in this other thread, I think decoding is pretty decent. Looks like this is definitely the board to get if you're into 4:2:2 color and have a xeon, x-series Intel, 9th gen or lower Intel, or a Ryzen cpu. Certainly cheap enough. And if the gamers hate it, might stay that way for a little while. Good for us.