╬ HDR to 8 bit Grading Tip ~ Reclaiming the Shadows ╬
Content courtesy Gordon Laing / Cameralabs
When rendering 8 bit videos from HDR / 32 bit float projects in Vegas, a narrow band of monochrome quantization noise appears to take over the bottom 5% of RGB color space.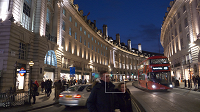 Source: GH5 10 bit 422 Project: 32 bit Float, Video Levels.

8 bit output pipeline
Spoiler: To skip the tl;dr part, here is the solution to remove the unwanted noise from your 8 bit renders:
Apply the Levels filter to your 32 bit project as such: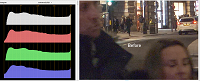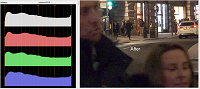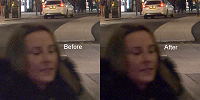 If we isolate only the added noise by a 10:1 factor, we see from the histogram that it is spurious narrow negative sideband monochrome noise, unrelated to the original 10 bit image integrity. So much for Hogwarts' School of Grading.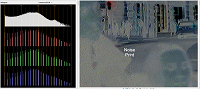 What did we do? We added a nondestructive low block filter, to isolate and precisely remove some unwanted frequencies from the video.
How did the noise get there? This is the kind of spurious quantization noise that would normally get clipped out of gamut using good integer leveling techniques. In a float project, it sits right alongside the lowest program bits, and lacking fixed endpoints, will be imported right along to the compressed 8 bit space, unless excised first using a technique such as this.
Conclusion: When rendering 8 bit video from HDR / 32 bit float projects, shadow noise can be reduced and apparent sharpness increased by applying a 0.05 to 0.10 Shadow Mask, using the Levels plugin.
When rendering from 8 bit projects, regardless of native source depth, there are no differences, and no apparent correction is needed.
In this example, a low cut at 0.088 separated the noise from the signal, preserving the detail while cleaning the shadows.