Came across this issue and wonder if anyone knows what's going on. I still have Adobe Media Encoder CS6 installed due to being able to batch render clips to Cineform. I've been doing some comparisons in Vegas Pro 13 and discovered an issue.
The first screen grab shows the Cineform clip (left side) rendered from Adobe Media Encoder with a noticeable difference in Gamma shift compared to the XVAC-L clip along side it. as shown below: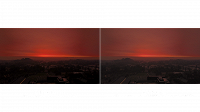 The image below is the same settings in Vegas Pro 13 - the only difference is the Cineform clip (left side) was rendered within Vegas Pro - it looks identical to the XVAC-L clip for Gamma as seen below: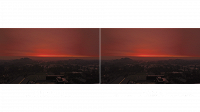 Each of these screen grabs were with the render output settings set to Original in Vegas - I've tried changing export options within AME for Cineform and still get the drastic gamma shift. Is this about Adobe seeing the original clip and flagging it differently or???
MediaInfo isn't showing me anything out of the ordinary as seen below: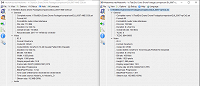 What options are there for doing batch renders - either as a script for Vegas Pro or a third party stand alone app? I'm converting my Drone footage and Olympus mirrorless footage from h.264 mp4 for Cineform and used SONY Catalyst 2015.1.2 Prepare for XVAC conversion.
Lastly - How does XVAC-L compare to Cineform and should that be my intermediate conversion option when editing in Vegas?
Thoughts?