Several people are wondering why they don't easily see the results of the new Smart Adaptive Deinterlacing feature. This can be difficult to see, but it is real. It may not always make a noticeable difference on all footage, or even on each frame of one clip. The difference is most notable with deinterlaced footage of fast-moving subjects. Set your Preview quality to Best Full and your project properties to a progressive setting, then set the deinterlace method to None. Step through your video until you come to a frame that shows clear tearing. Here's my example: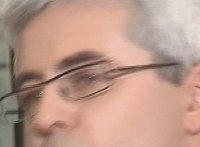 Then change to each of the other deinterlaced settings and check the same frame. If you don't see a difference between one setting and another, try the next frame of video, or a different video. In my examples, I notice it mostly along the edges of his glasses frames. Here are my results:
Blend: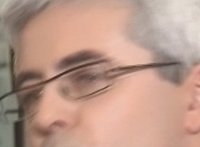 Interpolate fields: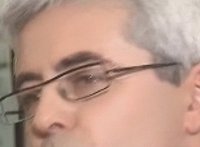 Smart Adaptive: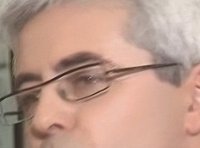 It's a little difficult to see it in these screen shots (click them for a larger version), but hopefully you'll find a frame of your own video where you can clearly see the difference.