Vegas Pro 17 contains a major pet peeve of mine. Whenever I use any video FX plugins, the colors get altered when they're not supposed to. It only happens on third-party OFX plugins, but under the video FX tab you'll be able to see each preset showing the eye picture in the wrong color, even with the default Vegas plugins.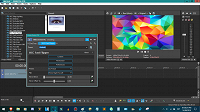 Once I insert a rather simple third-party plugin like BCC Fast Flipper and turn it on (a plugin that is never meant to change colors), this happens: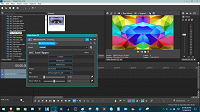 Yeah, as you can tell, the colors of the picture are not the same. Is there a way to make Vegas 17 not do this? I have at least seven OFX plugin families installed and none of them had this behavior in Vegas 14, 15 and 16.