I do all my main audio work in Steinberg Cubase 11 and then import it into Vegas Pro 19. For some reason, I found the high quality .mp3 version of my composition used in the Vegas project rendered out as an .mp4 warmer than the .wav. When I stacked the tracks of these two versions - .wav is the blue one, .mp3 the red - they don't match from the very beginning.

The first screenshot shows the start of the audio file/s.
The second shows a zoomed in comparison of them roughly halfway through.
The third shows the end: the .wav is minutely but still shorter.

The whole project is just short of 4 minutes long ending 7 seconds after the end of the audio soundtrack file.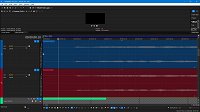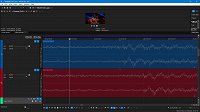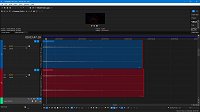 I did the same track stack of these to files in Cubase to see if the same thing happens. It does not. The Cubase timeline is in musical timeline (beats and bars), whereas the Vegas one is in seconds and minutes for the bpm is irrelevant.

But either way, the files should be exactly the same in length. It's very minor issue in this rather simple .veg project, but it is something that I wish to solve for future projects.

Any idea why this is occurring and how to fix it?
Thank you.