Hello,
I have currently 21.0.2.138 version of Movie Studio. And there is a bug in batch conversion.
Essentially, i am trying to convert multiple movies thru batch conversion and if I try to change parameters for mp4 all the files names will be converted to the same one.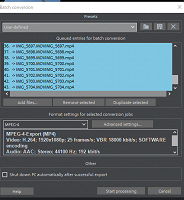 now changing to 72p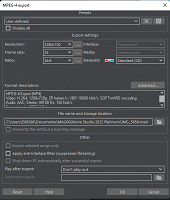 all the names are wrong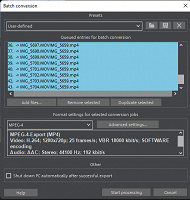 Please fix this. It is blocker on because i can't convert hundred of files.
Also as in the future i would be supper happy if I could do:
- from command line
- having an option to customize change of names - similar to what Total Commander has for example.
Kind regards,
AntonV