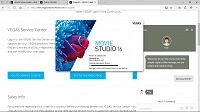 Movie Studio 16 stuck on loading screen. Have done the following steps to troubleshoot:
- Uninstall/Reinstall VMS16P - Uninstalled the additional Plugins that came with the program on the CD.
- BIOS/Driver updates and refresh.
- Ran as Administrator. - Troubleshot compatibility Windows 10 / Windows 8.
- Held Ctrl+Shft upon start to clear cache.
Installation was done correctly, as far as I know, and I am lost on what to do next....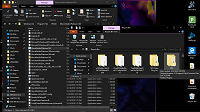 THE SOLUTION:
There were additional files in the Program Files where the plugins were (Included as the second image attachment). The Solution was to simply delete them and run the Application directly from the Program File/VEGAS/… folder for VMS16P