User Expectation: In Trimmer make a Selection and press "R" and get a Named Region on MAIN Timeline with IN and OUT Region markers.
User Experience: In Trimmer press R results in a partial Region and unamed on MAIN Timeline: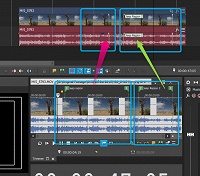 However Press the Button for "Insert Region" and I get the correct outcome, a Named Trimmer Region.
Please confirm or deny what I get.
TIA - G