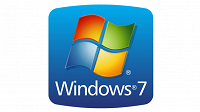 @farss
@johnmeyer
@Grazie
@Musicvid
@Nick Hope
@ushere
@Chienworks
and/or any other member here
First, I apologize for mentioning certain veteran members here, but I have been absent from this forum for quite some time (off and on over the last few years, but far more active in the years following when I joined in 2006 as "Soniclight" - 1450 comments, 257 forum posts) -- and thus am unfamiliar with newer members.  
But naturally anyone can respond to this OP.
A serious crisis in my medical condition in February of this year has in one sense has irrevocably altered my life.  One result being I have not been doing any video editing and may not for a a long time (I started with Vegas 6 and am still at 10e).  
I've also been forced to upgrade to Windows 10 64-bit from my beloved Windows 7 64-bit where everything worked.
I'm still using my old system that I built in 2011 running Win 7 on one SSD, and 7-upgraded-to-10 on the other. 
But once the mobo dies (could be tomorrow or months from now), I had upgraded since Windows 98, oblivious to the fact that only a retail version of Windows can be carried over to a new mobo or computer.
Ergo, my version of 7 is only upgrade, and thus I'll lose it completely once said mobo/cpu eventually dies out.
Limited disability income only or not, I managed to eek out enough money to build a stand-by, ready to go system for as well as I've cared for my 2011 build, it could go kaput any day.
The obvious question in a reader's mind can be...
"Why do you need Win 7 since you've already upgraded to 10?"
As stated earlier, everything works on Win 7 and I just don't have the money or inclination to have to now upgrade even Vegas or Steinberg Cubase (what I use for audio-music editing).  While both work on Win 10, the latter has already a dongle-licensing glitch that  fortunately doesn't stop me from using the program.  
But such and other problems are to be expected whenever one chooses or has to upgrade an OS.
I fully discussed this with Microsoft tech support and it is they who told me that if I got a legit, retired, full retail version (or just product key) of 7 64-bit, it would be legal and feasible to have Win7 run on my new hardware.

Only such a version can be activated. Besides, I have not and will never use crack or pirated software of any kind. I only have the Home Premium version, but they said any full retail Win7 would work for activation on new hardware.

Yah, I realize this request or wish is a long shot in the dark. But I might as well try.
Donation or at very sensible cost (under USD $30) would be appreciated.
I live in the greater Los Angeles area.
~ Philip