The list is getting so long that it will work for Vegas 18-25 😅
- stability
- open beta testing
- MagicYUV 10-bit support
- ARRIRAW .arw support
- SONY RAW / X-OCN support
- Canon Cinema RAW support
- GPU support for XAVC long
- GPU support for DJI.AVC, GoPro AVC, XiaoYi AVC (permanently deleted from the blacklist)
- Proper built in support for .mov files, re: Canon 5D Mk iv files
- AMD VCN encode and decode
- Native denoiser
- VST3 plugins support
- Plugin organizer
- Improvements to the current Media Manager
- 5.1 project with nvenc HW support output file rendering ready to play in one step without muxing offline
- import MKV with multichannel sound (Vegas could automatically convert DTS and AC3 to multi wav)
- export to MKV
- export subtitle track to SRT and SUB (as in Vegasaur)
- Change Time Stretch Ctrl + mouse to 0-1000%
- Better Optical Flow not in Video FX, but built-in program working with Velocity and Time Stretch Ctrl+ mouse
- Background rendering and better use of Dynamic Ram for smooth playback
- Luma Key and UNMULT plugin (Create an alpha channel for any image or video shot on a black or White background)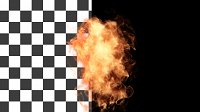 - Velocity -1000%
- Velocity for audio track
- Change Playback Rate in Properties at the event automatically adjusts the audio track as well
- Update Transitions (Zoom warp...)
- Adjustment clip
- Beziere Masking UI
- add Pin Effects to Motion Track (as in Vegasaur)
https://vegasaur.com/pin-effects-to-motion-track

- Improved selection and visual indication of auto ripple modes
- Improved migration of all features between versions including project properties, windows layouts, pan/crop templates. Migration is currently a mess. New versions should inherit all those settings from previous versions.
- Memorize the custom size of the thumbnails (Explorer/Effects/ ...) and all windows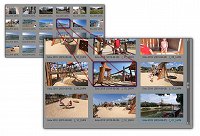 - select events by holding the right mouse button (as in Cockos Reaper)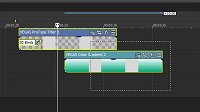 - Improved native titler or upgrade Protype Titler with 3D text option (as in BluffTiler)
- add mirroring in the PiP plugin
- Improved besier keyframe curve, this will be a innovation for all plugins.
Improved vs Vegas non-improved keyframe curve:
- the ability to save an FX package which keyframes are placed at the beginning and which keyframes are placed at the end of the event.

- add more effects for transitions and all keyframe (as in Blufftitler, Vegasaur Tweener and many others)
- Pan / Crop - unlimited object zoom
- Automatable FX - just right click whatever knob in  and create Automation without clicking through the track itself.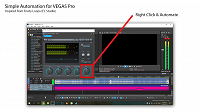 - Contour Shuttle Control or Mouse Wheel Control on ALL Timelines.
- Resizing of Panes that's logical.
- Safe Areas revealed on External Monitor, as it is in DVDA.
- Track Naming Box that's NOT invisible.
- User option to remove EXPANDED EDIT MODE or remove double mouse clicks.
- Script to Collapse Selection and then re-invoke it.
- add the option Studio and Computer RGB to the Preview window
- close windows with ESC button
- Redesign of all audio plugins + Noise reduction
- Fix Vegas freeze when deleting events on the fly
- graphic design from alifftudm95
- suggestions from alifftudm95
- suggestions from Amivideotek
VEGAS SCREEN CAPTURE:
- add resolution change
- add FPS change (in Europe it is 25fps. Not 30fps)
- add bitrate change
- add Custom Area
- add path where to save files
- add Gallery of grabbed videos
- add the ability to select files in the gallery and right-click to send to Vegas in the context menu
- attractive UI (Get inspired by Nvidia G Experience, for example)
and other great suggestions below in the discussion.
I suggest that this list, including the discussion, be published in the Vegas Forum in the Important posts section, because it is a request from all of us for future versions of Vegas - 19 and higher.

The requirements met and the listed version of Vegas will be marked in red.