Vegas Pro 17 (build 421)
I have been editing my videos with 8-bit pixel format (in project properties) and when I render, the video always looks like 32-bit (full range, 2.222 gamma correction). The video looks too dark which makes my desired colour correction/effects to be very off.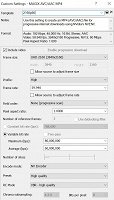 (my render settings)
Strangely, MediaInfo states that the rendered video is in 8-bit depth AND 4:2:0 colour: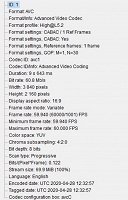 I have read the ways to tackle this: adding the Levels and changing it to 'Computer RGB to Studio RGB'. I've even altered the colour correction, whilst previewing in 32-bit to be as close as it was before. I will also choose the 32-bit colour option when editing my future projects from scratch. (even though I personally prefer 8-bit for my type of projects)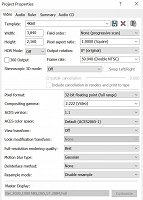 The reason why I'm really bothered is now the plugin effects on this project look very different, and it is nearly impossible to make it look similar to the 8-bit preview, which I desire.
My question: Is it possible to render the video in the 8-bit format exactly like the preview displays, without altering the effects?